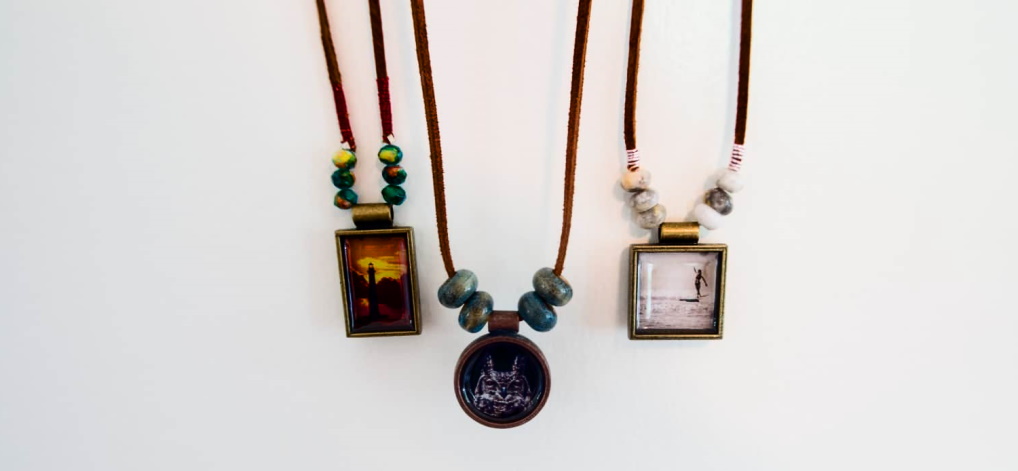 Do you have an eye for beauty and a love of creating things? Are you always looking for new ways to take your jewelry-making skills to the next level? If so, then this blog post is just what you need! In here, we'll explore some unique DIY jewelry ideas that will help you make one-of-a-kind pieces that are sure to stand out. From finding creative supplies at thrift stores to adding handmade details like stitching or fabric scraps, there are many possibilities when crafting something truly special. Whatever your style may be – from elegant and understated to eclectic and bold – these DIY jewelry ideas will inspire that inner craft lover in all of us!
Benefits of wearing handmade jewelry and why it's worth the investment
Handmade jewelry offers a unique and individualized touch to any look. It's versatile, timeless, and beautiful, making it well worth the investment. With handmade pieces, you get one-of-a-kind designs that are truly special.
Since each piece is made with care by artisans who have experience crafting jewelry, you can be sure that your purchase will last for years. In addition, handmade pieces are often much higher quality than mass-produced pieces, as they are crafted with greater attention to detail and care.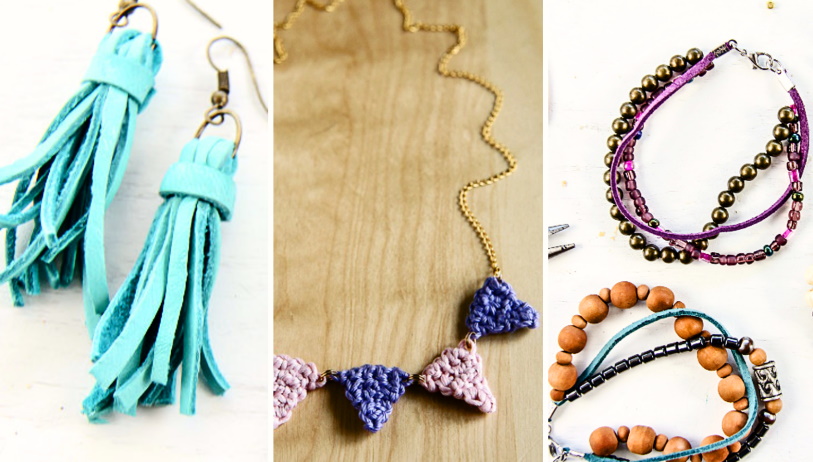 Not only does wearing handmade jewelry adds an extra special style to your wardrobe, but it also supports independent artists who create them. This means you can enjoy the beauty of custom jewelry while helping to support the artisan who created it.
Aside from looking beautiful, handmade jewelry is also eco-friendly since each piece is made with recycled materials and can be reused again and again. This helps reduce mass production's environmental impact and encourages sustainable industry practices.
All in all, wearing handmade jewelry is a great way to express your sense of style while supporting independent artisans and being environmentally conscious at the same time. So, investing in one-of-a-kind pieces can bring you plenty of joy for years!
Get creative and make your own jewelry – a guide to DIY jewelry ideas
Making jewelry is a great way to express yourself and add unique flair to any outfit. Whether it's an interesting necklace or bracelet, an eye-catching ring or earrings, you can create your own beautiful pieces with just a few simple supplies. Here are some DIY jewelry ideas for creating stunning handmade pieces that will get you noticed!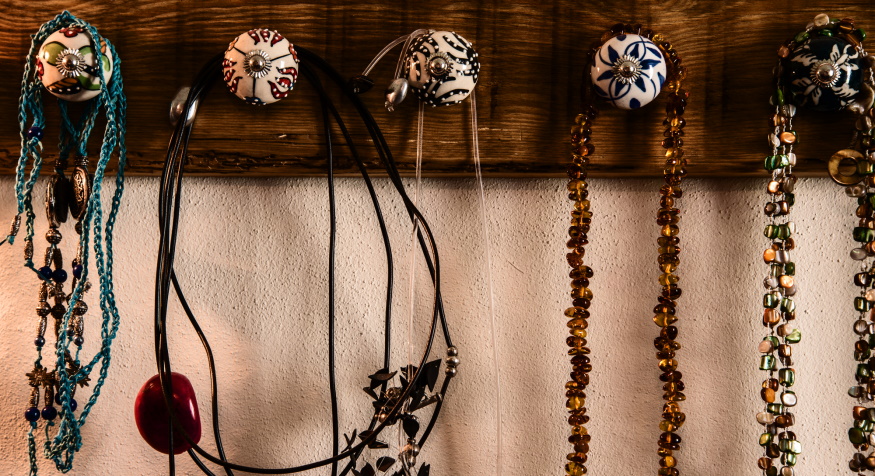 Macrame Earrings: Macrame has become increasingly popular in recent years, and the same intricate knotting techniques used to make larger projects can be applied to making stylish earrings. Use a bright-colored macrame cord and mix the patterns for a vibrant, boho look.
Beaded Necklace: Start by stringing together colorful beads using wire or thread. For extra flair, add charms to your necklace for a unique and personalized piece.
Wire-Wrapped Ring: You can create an eye-catching ring with intricate details using just a few pieces of wire (or even just one!). Wrap the wire around itself in a spiral pattern and add beads or other decorations for an interesting effect.
Leather Bracelet: Making a bracelet out of leather is surprisingly simple and looks great with casual and dressy outfits! Just cut strips of leather into desired lengths, punch holes in the ends, and string them together on cord or twine to make a stylish accessory you'll want to wear daily.
Beaded Bracelet: Put together various beads to create your unique beaded bracelet. Add charms, tassels, or feathers for an extra special touch!
Making your own jewelry is a fun and easy way to add personality to any look. With these DIY jewelry ideas, you can create unique pieces that will get you noticed!