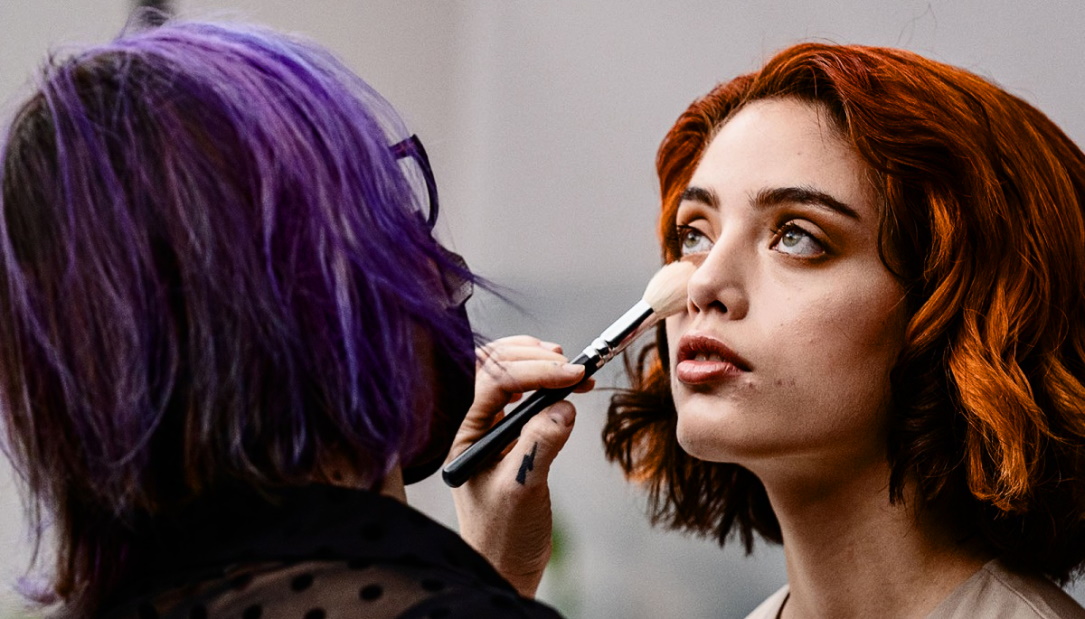 We all want to look our best, but with the rising prices of beauty products, balancing style with cost-effectiveness can be tricky. With more and more people turning to sustainable methods for their beauty routines, here's a great way for you to make your own DIY makeup without compromising on quality or breaking the bank. Not only will these recipes help you save on your monthly cosmetic bill, but they'll also ensure that your makeup is natural and kinder on the environment too! Whether you need a matte foundation or some luscious lip gloss – this blog post has got everything from eyeshadows and bronzers to scrubs and masks covered so that creating an eco-friendly beauty routine can remain at the top of your agenda. Ready? Let's get started…
Save money and look fabulous with these natural DIY makeup tips
Use cocoa powder as a natural bronzer: Mix cocoa powder with a bit of coconut oil or jojoba oil and create your own bespoke shade of bronzer that looks natural and gorgeous! You can also use cinnamon to give yourself a subtle sun-kissed glow.
Create an eye shadow palette from spices: Store-bought eyeshadow palettes can be expensive, but you can create your own at home using spices like nutmeg, paprika, turmeric, cardamom and more! Just mix the spices with some rubbing alcohol and press them into an empty eyeshadow palette container—simple as that!
Make your own mascara: If you want to avoid putting toxic ingredients and chemicals on your eyes, try making your own mascara with natural ingredients. Combine equal parts of aloe vera gel, vitamin E, tea tree, and castor oil. Then brush a tiny bit of the mixture onto your lashes with a clean mascara wand or eyeliner brush for an all-natural look.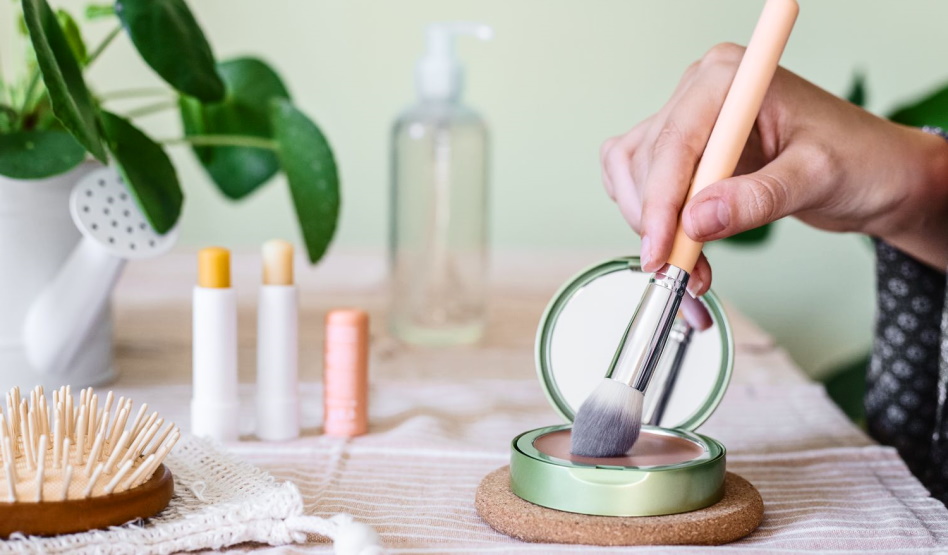 DIY lip gloss: Create your own glossy lips using just a few simple ingredients—all you need is petroleum jelly, coconut or sweet almond oil, and food coloring in any hue you desire! Mix one teaspoon of each of the oils and then add drops of the food coloring until you get the desired shade. Finally, stir in two teaspoons of petroleum jelly for a perfect pout.
Make your own blush: Blush can add so much life to your face, but it can also be expensive to buy. So instead of breaking the bank, make your own using arrowroot powder and natural food coloring like red beet juice or cranberry juice! Simply mix together equal parts of each ingredient until you get the desired pigment and then apply it with a brush for a pretty flushed look.
By taking the time to create your own makeup products, you'll save money while looking fabulous. Plus, you'll have peace of mind knowing that these natural DIY makeup tips are free from harsh chemicals and toxins—so try them today!
All-natural DIY makeup solutions that are super easy to make
From homemade face masks to DIY lip balms, there are plenty of ways to make natural makeup using ingredients you likely already have on hand. Making your own makeup also allows you to customize the best shades and textures for you! Here are just a few ideas for creating natural, DIY makeup:
Homemade Face Masks – Make your own facial mask with ingredients like banana, honey, oatmeal, or yogurt. These simple mixtures will nourish your skin while leaving it looking radiantly refreshed.
Lip Balm – Lips need extra love too! Make an all-natural lip balm by melting down beeswax or coconut oil (or both!) and adding natural flavorings like honey, cocoa butter, essential oils or herbs.
DIY Blush – Combine cornstarch with ground cinnamon for a rosy hue or mix some cocoa powder and nutmeg for a bronzy tone. Apply the powder to your cheeks with a brush!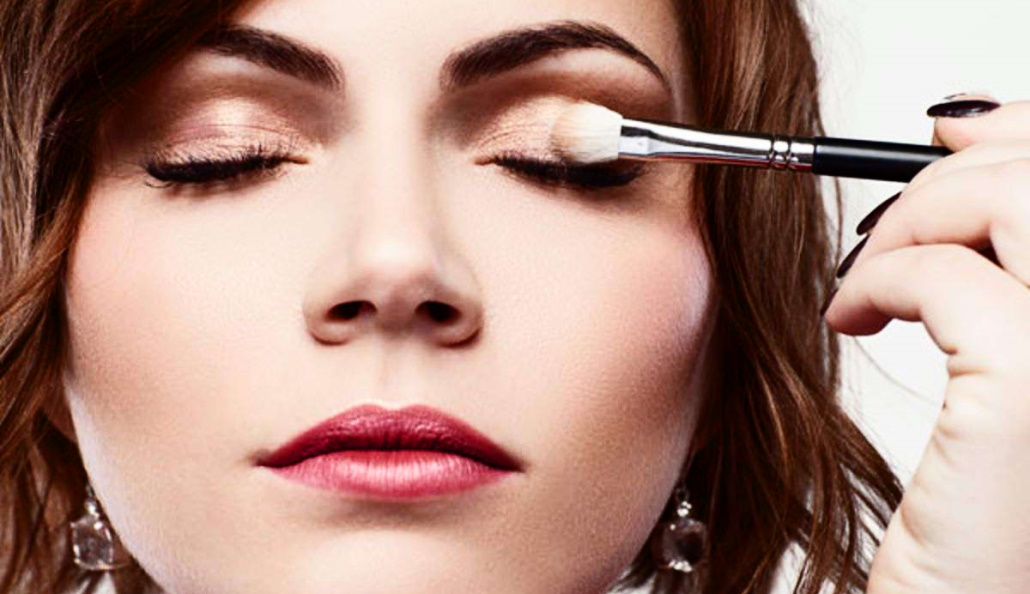 Natural Eyeliner – Make eyeliner from activated charcoal and aloe vera gel for an all-natural look that will turn heads. Just combine about 1/8 teaspoon of activated charcoal with one drop of aloe vera gel in a cup until it forms a paste. Then use an eyeliner brush to line eyes with the paste.
Homemade Mascara – Combine aloe vera gel and activated charcoal powder to make a simple all-natural mascara that will enhance lashes without clumping or flaking. Mix equal parts of both ingredients in a bowl until they form a paste, and apply it to your lashes using an eyelash brush.
Natural Eyeshadow – Make shimmery eyeshadow by combining arrowroot powder with cinnamon, cocoa powder, nutmeg, or other spices for custom colors and tones. Just mix the ingredients and use a brush to apply to the eyelids.
DIY Bronzer – Achieve that beachy look with an all-natural bronzer made from cocoa powder, ground cinnamon, nutmeg, and salt. Mix all ingredients in a bowl until it forms a paste, then blend on your skin with a brush for a healthy bronze glow!
Creating natural makeup at home can be fun and easy while giving you the benefits of natural beauty products without harsh chemicals or pricey price tags. Try out some of these recipes and see what works best for you!